Talent Search

Presenter Talent Search
We're on the lookout for new talent around the North West.
Do you have what it takes to be a TV presenter? 
  are searching for fresh faces, for a host of new programmes being developed for local TV channels across the UK.
Specialists, experts, enthusiasts, commentators and characters, we want to hear from the undiscovered talent that TV hasn't found yet, of any age and any background.

 If you think you have what it takes to be the next star of the small screen, get in touch with a short video, explaining a bit about yourself, and answering some of the following questions:
Who are you and where are you from / What do you do for a living / What is your biggest passion / What could you talk about forever / Why do you want to work in video and television?
Send your entries in to mike@everyonemedia.com, with a link to a YouTube upload of your presenter clip.
The best entries will be added to our growing talent pool of presenters, and will be invited to film with us, as we develop new programmes to broadcast on any of the 25 new UK local channels.
Workshops
For those of you with no presenting experience, but looking for some, we'll be running Presenting School workshops later in the year, with tutorials in green screen, studio and live events presenting.
Working with industry specialist in camera, sound and lighting, experienced TV producers and seasoned presenters of different ages and specialities, you'll be given a first hand crash course in how to present for video and television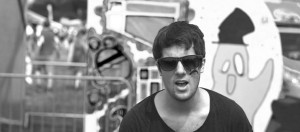 For enquiries about our workshops, contact mike@everyonemedia.com, with the heading 'Presenting School'.
Good luck!
Copyright © Everyonemedia Ltd, All rights reserved.
All other enquiries:
Mike@everyonemedia.com
Tel. 01772 622853